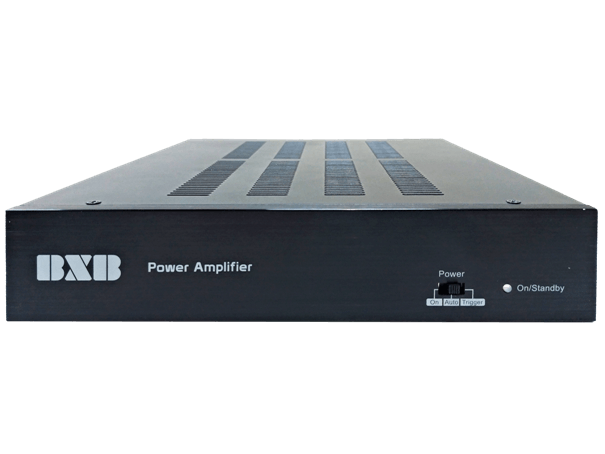 PAB-5240 Power Amplifier (100V-240V)
Two channels model: 120W RMS/per channel.
Adaptable with 4-8 Ohm loads; suitable for small to medium sized meeting rooms.
Bridged mode 240W output for 70V or 100V loudspeakers (direct drive).
Power down after 15 minutes of no signal and comply with Energy Star Power consumption limits of < 0.5W in standby.
Selection for power-up mode, standby mode, and trigger mode.
Switch for High Pass Filter to reject the frequency below 80Hz, avoiding the damage to loudspeakers.
Equipped 12VDC terminal block for remote detection and control.
Short circuit & overheating protection without fan.
Optional accessory card slot for Dante receiver.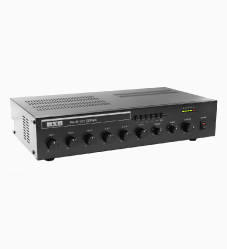 PA-5120P_Q 120W Mixer power Amplifier
Output:120 W(RMS).
5 Groups of Speaker Selectors.
8CH Mixer & Separate/ Master Volume Controls.
1 Group of Base & Tremble Volume Controls.
Speaker Output Terminal:100V, 70V, 8Ω.
Multi-Groups of LED Volume Indicators.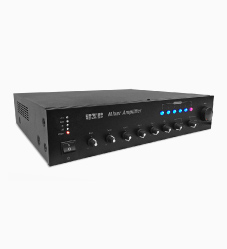 PA-5120P2 240W Mixer Amplifier
Rated Output: RMS 250W.
Speaker Output: 4Ω-16Ω/70V/100V.
Automatic temperature control to activate the cooling fan.
Recording Output: 2 sets.
5 zones +1 ALL CALL switch. 6 sets of circuit selection buttons.
Signal Input: MIC x 4 sets, AUX x 4 sets, and 8 sets of individual volume control buttons.
Equipped with 2 sets of MIC priority buttons for setting broadcasting priority.
1 set of EQ IN/EQ OUT port (able to connect with professional mixers or digital sound processors).
Built in with double electronic protection circuit and LED indicator for short circuit and overloading protection.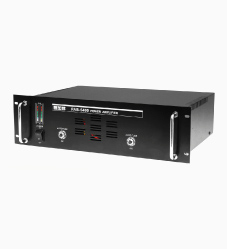 PAB-5400 400W Power Amplifier
Output: RMS 400W
Speaker Output: 4~16Ω/70V/100V
Trigger contact to auto-activate the power
Temperature control by auto-operating cooling fan
Built-in electronic-protection circuit, short-circuit and overloading protection signal light
Adjustable volume control output and double volume output LED indicator